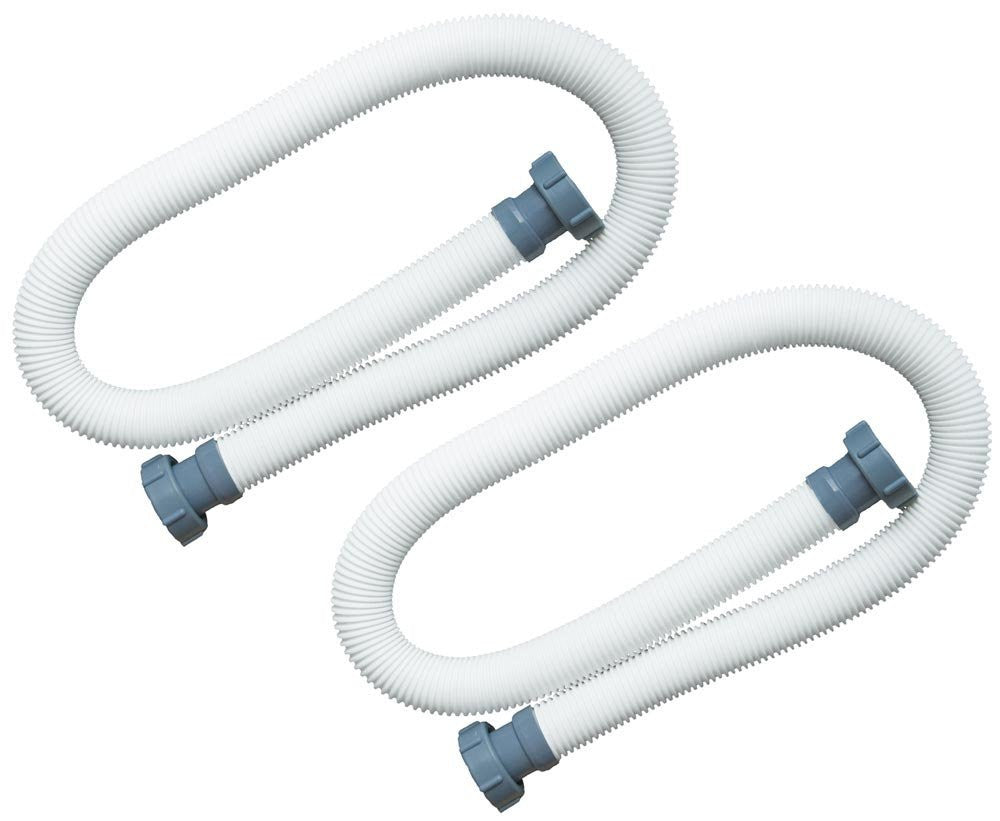 2 Pieces Of Intex Threaded Pool Hose
This item ships for free!
---
Share this Product
---
This Intex 1.5" Accessory Hose is suitable for 1500 GPH, and higher, filter pumps and saltwater systems with the correct size fittings. This accessory hose comes complete with nuts on both ends making installation fast and easy. With a 59" length, this accessory hose provides ample length. 
Suitable for Intex filter pumps, saltwater systems and sand filters that use a 1.5" connection
Designed for pumps with 1500 GPH capacity and higher
Screw-on nut on both ends makes installation quick and easy
Hose Length: 59"
Includes couplers
SKU: EB-000114
---
More from this department: